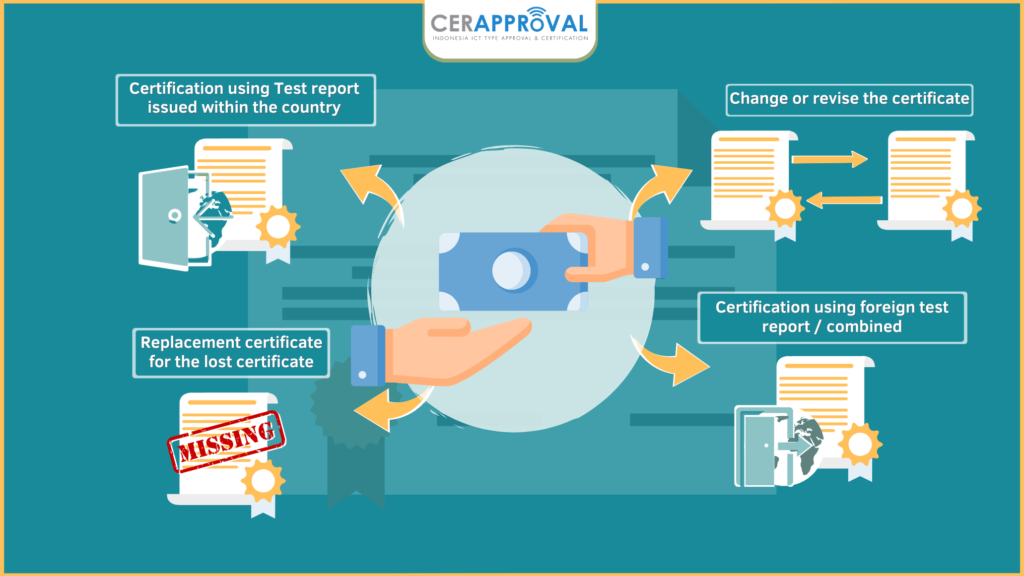 Every telecommunications tool and device that is assembled, produced, and imported for distribution or trading in Indonesia must first undergo a tool and device certification test to obtain a SDPPI certificate and be declared legal to trade.
Also Read : The Impact of Using a Telecommunications Device That Has Not Been Certified
There are several ways to make SDPI certificates, with different prices according to the certification requirements of the device. The price or fees required, among others, are:
| | |
| --- | --- |
| Descriptions | Fees |
| Certification using Test report issued within the country | Rp 7.000.000,- |
| Change or revise the certificate | Rp 7.000.000,- |
| Replacement certificate for the lost certificate | Rp 7.000.000,- |
| Certification using foreign test report / combined | Rp 50.000.000,- |
The Postel Certification Fee will be issued with evidence of the issuance of an SP2 warrant. After SP2 is paid, the certificate will be issued by SDPPI Kominfo. Following are four types of costs for issuing certificates and a brief explanation of why telecommunication tools and equipment must be certified before being traded in Indonesia.
Also Read : The Importance of Labeling and Warning Sign on the Packaging of Telecommunication Device
If you are a manufacturer, distributor, importer, laboratory, or other entity that wants to distribute telecommunication devices and needs certification for your telecommunication device in Indonesia, you can contact us through email at cs@cerapproval.com or our WhatsApp.